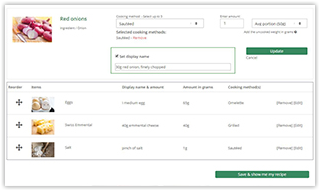 Quick recipe analysis
Ditch your clunky old fashioned analysis tool and analyse a recipe in minutes with the full 'customised' nutrition instantly displayed. Save time by editing any of the hundreds of recipes already on the site!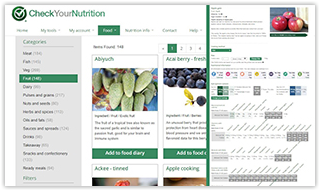 All the ingredients you need
Over 1,900 ingredients with the full nutritional information and allergens displayed. An ingredient you need not there? No problem just add your own!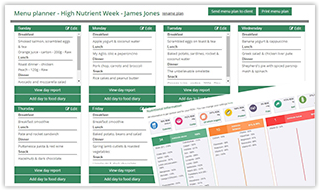 Simply create unique menu plans
Planning specific menus needn't be a chore. Effortlessly create nutrient dense menus, and see the full nutrition and allergens as you plan!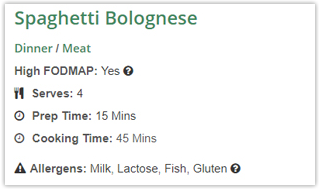 Stress free allergen identification
Take the stress out of finding allergens. Each recipe you create will have the allergens clearly displayed automatically.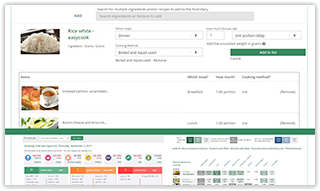 Trouble-free food diary and reporting
Easily keep track of you and your clients' nutrient intake with a simple food diary and traffic lights reporting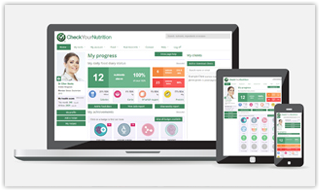 Work anywhere
CheckYourNutrition.com is fully optimised for your tablet or smart phone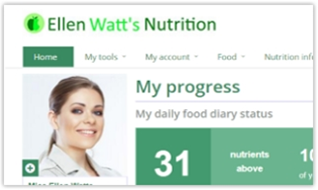 Add credibility
Brand CheckYourNutrition with your own logo to keep your business in the forefront of your clients mind.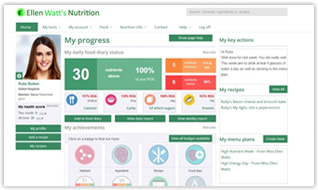 Easily communicate with your clients
Your clients have their own version of the site, where they can see your key actions, new menu plans, keep their food diary and more.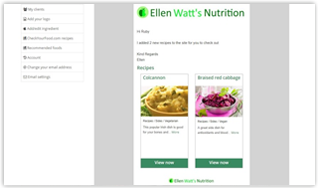 Keep your clients up to date
Email your clients newsletters, new recipes and more with your branding straight from the site.